The ever curious Nankya has a burning question for Grand Papa Muzeeyi Mukulu ~ take a look at this AD featuring Nankya and her grandfather, that we created in Partnership with the Uganda Wildlife Authority to promote conservation and Tourism in Uganda ~ Visit the Uganda Wildlife Authority website at: http://ugandawildlife.org/ ~ Don't Forget to Subscribe!! to our Youtube Channel: https://www.youtube.com/user/NkozaandNankya
Above is the completed video that aired on NTV in Uganda, scroll down for some 3D insight on how the animation was created.
Animation was done in Motionbuilder, Maya and 3D Studio Max. Animating Nankya and her Grandpa was really fun, a big thank you to Nateon Ajello (Check out his website at: www.melloajello.com) for all his awesome Animation support, and to the Uganda Wildlife Authority for believing in this project.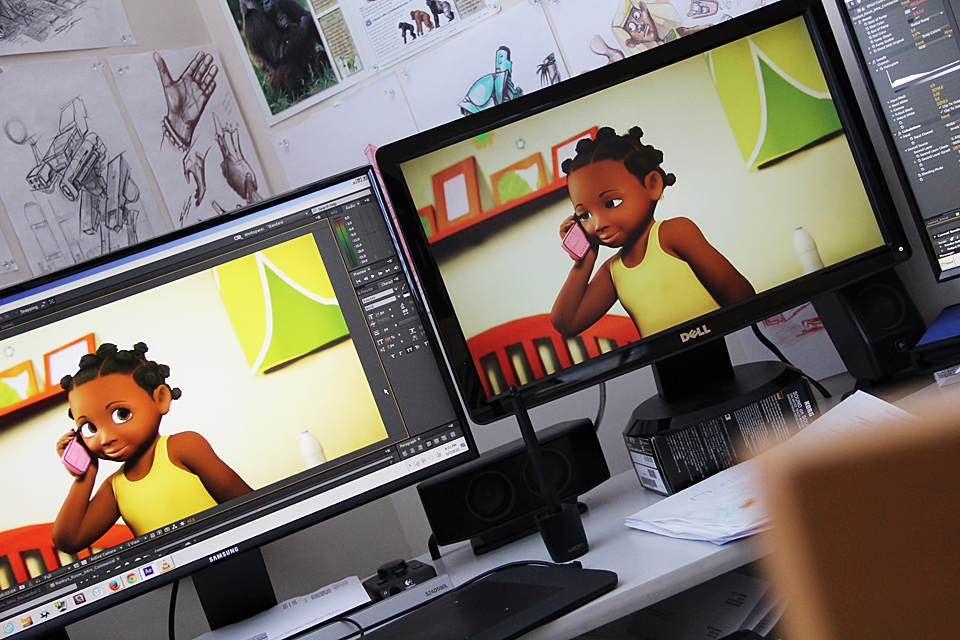 The modeling process for the animal figurines using Zbrush for the sculpting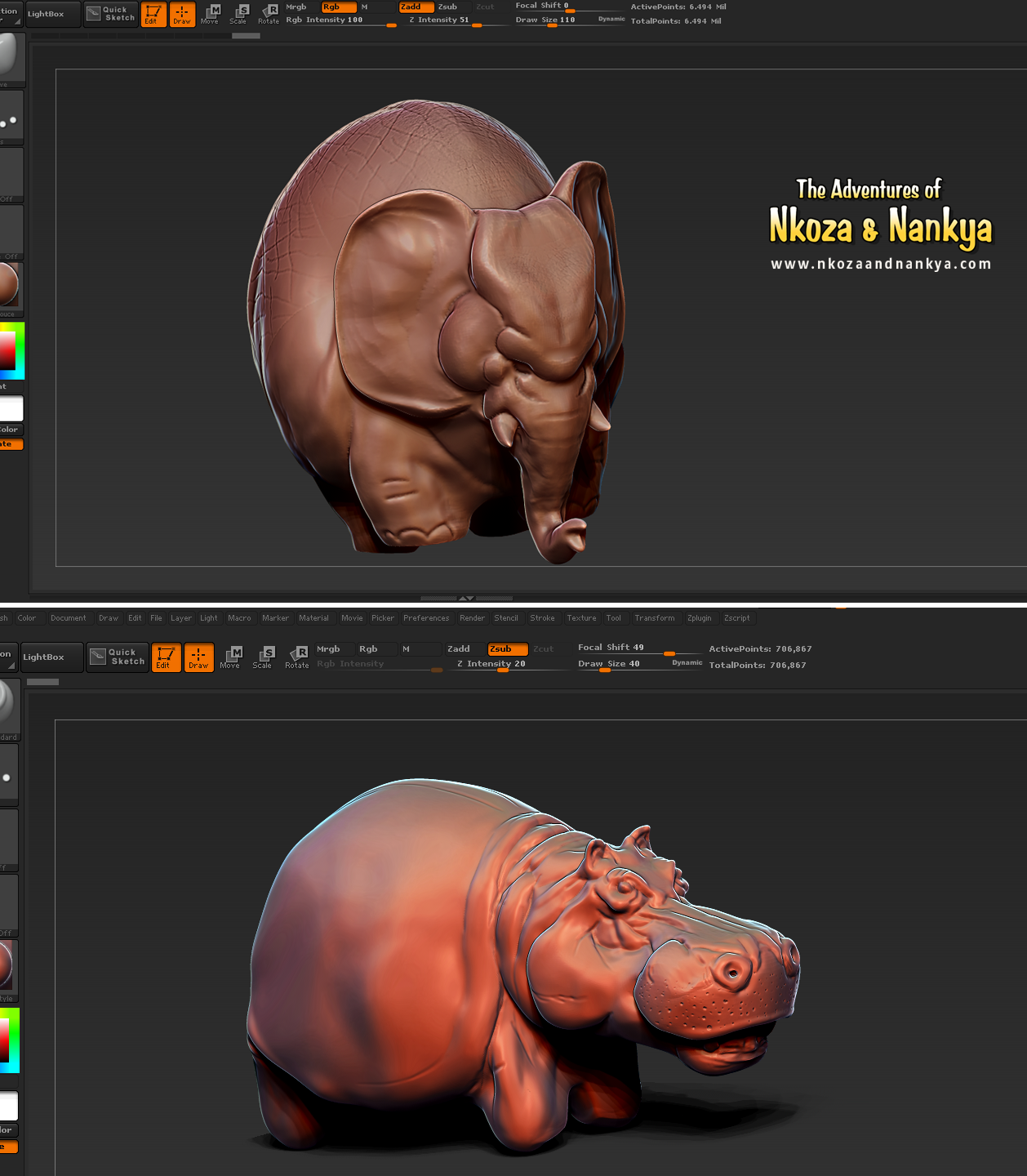 Creating the Flipping book at the end, with 3DS Max (this was rendered using MentalRay because Octane at the time didn't support double-sided materials, which were essential to the book ~ octane now supports the double sided materials)
Modeling, Texturing and Rendering the Boda Boda bike in Maya, Octane Render Engine ( A special thank you to team mate Bruno Louis Sekandi, he has been in the trenches with me on this production from the start)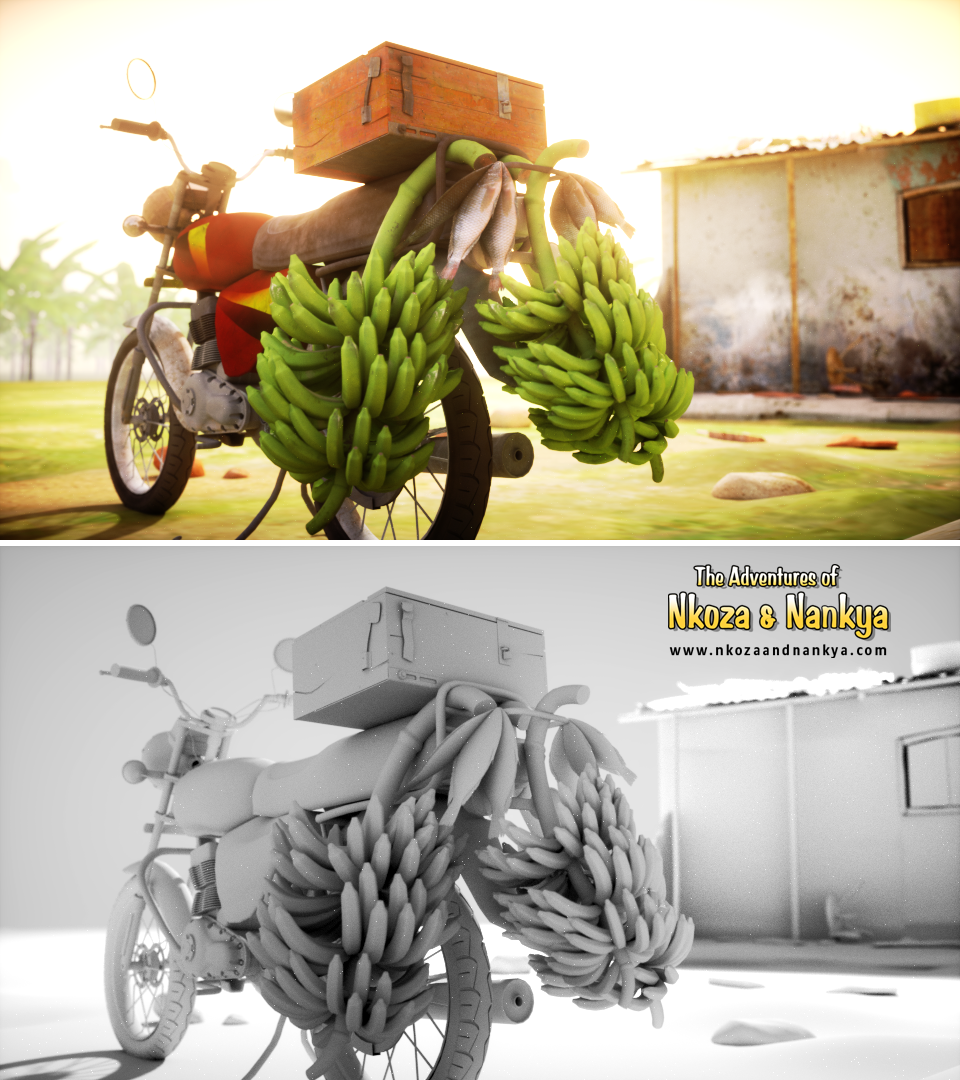 Boda Boda delivering the much anticipated Gift to Nankya's Home ~ Rendered with Octane in 3DS Max, animation done in Motionbuilder and Max as well)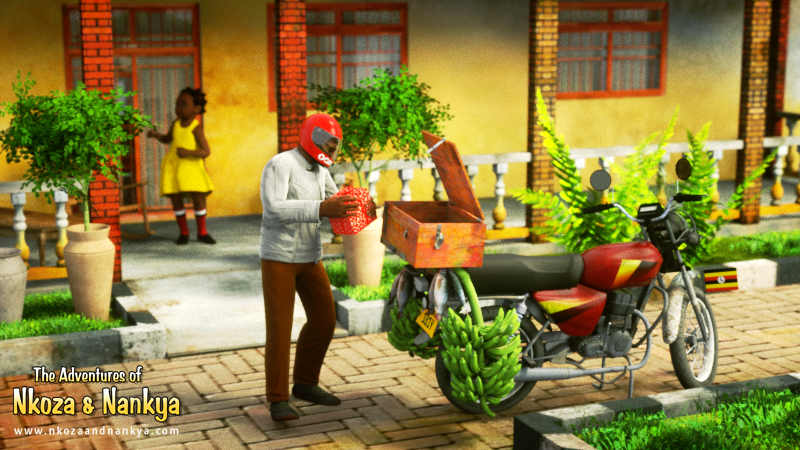 A very Curious Nankya