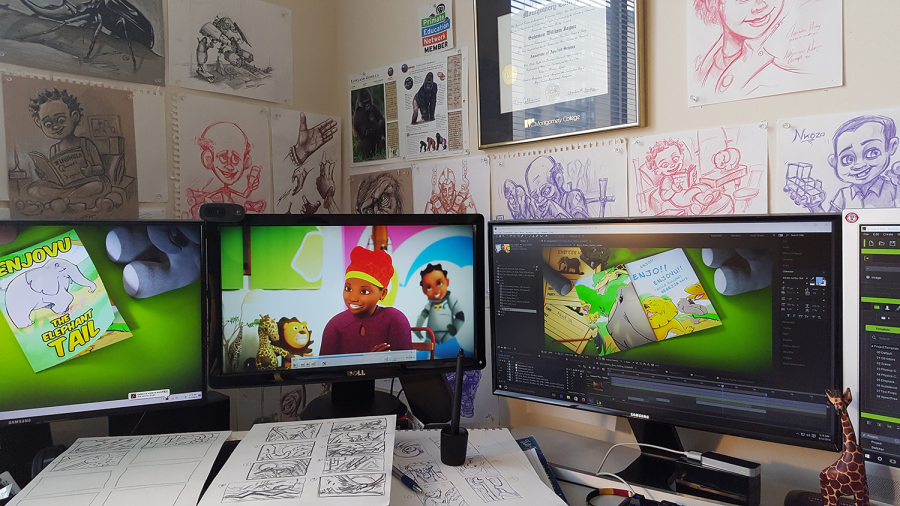 This is a collection of some concept drawings and 3D renders from the making of the Nkoza and Nankya TV series. Feel Free to share your thoughts. We welcome your feedback.
If you are able, kindly assist us by making a contribution to the production of this TV series, with a Donation at this Link: http://www.gofundme.com/51f1eg
Special Delivery for Nankya

TV Series Insight ~ Vote For US
FOSTERING A LOVE FOR READING AND STORYTELLING ~ We thank you all for your support. We are Building towards a better Future. Like we say in Uganda, "Even Roosters Were Once Eggs" ~ We are excited to contribute to the Education of the Youth through this exciting Adventure. We look forward to hearing from all our viewers. Look out for more exciting Episodes. This is definitely the beginning of something great.
I would like to say thank you to all our fans and friends who voted for The Adventures of Nkoza and Nankya TV Series in the recently concluded video contest sponsored by Noitom, even though we didn't win, I was truly touched by the out pouring of support, the silver lining is that we received a $300 discount on the price of the Motion Capture Suit, other doors also opened up in the Process ~ so Excited to get back to working on the Animations and the Comic book ~ Thanks again for the support friends ~ #daretodreambig #africanstories